About Us
It's a point of extreme corporate pride that WFC has successfully served the North American form coil market for more than a quarter of a century!
Our sterling reputation results from providing the highest quality coils at a competitive price. Our superior products, in combination with knowledgeable and efficient staff, creates an atmosphere of uncommon service excellence for our customers. We continue to build on that reputation with every set of coils that we manufacture.
WFC is an ISO 9001:2008 certified company. We are committed to the strictest quality assurance and careful customer attention with each and every job – from start to finish!
---
Industries
The coils produced by WFC deal with the most demanding of circumstances and industry applications. Our coils are used in the Oil and Gas Sector, Mining, Forestry, Potash, Heavy Equipment, and Utility Industries where they are capable of withstanding soaring heat, high start, and a multitude of abrasive applications. The long-standing performance of our products in severe conditions is not only a source of pride but has been a marketing milestone in helping to grow our business.
Leads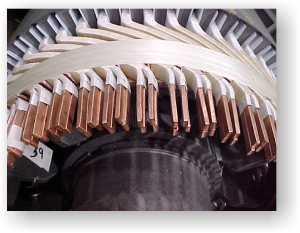 All of our leads are stripped mechanically utilizing wire brush wheels that provide the cleanest connections for your rewind. WFC does NOT use any chemical stripping processes thus ensuring the wire coating past the leads is not compromised through exposure to chemicals. Swaged and/or tinned leads are also available upon request.
Testing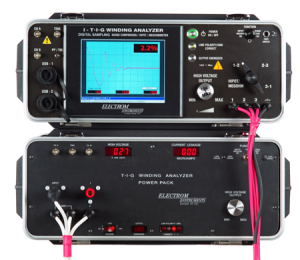 Every single WFC manufactured coil is electrically tested prior leaving our facility. We do NOT subscribe to batch testing. Goods are provided to our customers only after stringent quality control processes have been met. Every coil is 'proven' before it is shipped.
Packaging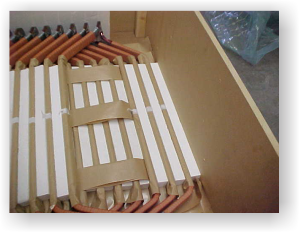 Packaging at WFC is managed with the same strident measures as everything else we do. WFC quality control procedures and customer service are not fulfilled until your coils arrive safely in your hands. At WFC we build our own custom-tailored wooden crates and arrange coils into groups when packaging them. This process allows the winder to start winding the coils in the order that they are removed from the crate saving you, the customer, needless time and headaches.
Quoting
WFC is fully aware of the crucial relationship between time and money, for both you and your clients. Our customer service policy guarantees you the option of same day quoting. It doesn't get more immediate than that.